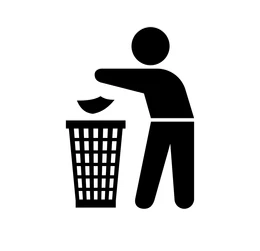 Waste disposal charge per Furniture/ Non Refrigerated Appliances item, please add to cart if multiples are to be disposed of.
This is due to a new waste disposal scheme that insures the correct and legal recycling and disposal.
Please insure you have added this to your order, otherwise we will not be able to collect and dispose of them for you.
This is an addon to existing items ordered and will not be treated as a stand alone removal service.
TESTIMONIALS FROM OUR LOYAL CUSTOMERS
"It is always a pleasure dealing with PLFS, Emma always gets back to me quickly and has a lovely telephone manner. The drivers are always polite and get on with the job. I always know that when dealing with PLFS there wont be any issues which is great in a busy working environment"
"Thanks for the good work! I was really impressed by how helpful and quick this order was turned around. It was refreshing to deal with a company which is flexible, fast and professional throughout the ordering, delivery and setting process"
"Another job well done, those boys were here from 9am on the dot and didn't leave until 4.30pm only stopping for a drink, and they cleaned up after their work - Excellent workers"